ABOUT US
KANEKO SEIKO Co., Ltd was established in 1982 as a high precision stamping progressive die expert manufacturer. To create a potential future and high demand to die industry, we want to deliver "value added product creation" to Japan and the world. As a progressive die manufacturer, we aim to greater than 100% satisfaction of clients, and to let young technicians experience the joy of creating products, we want to build the company bringing hopes and attraction.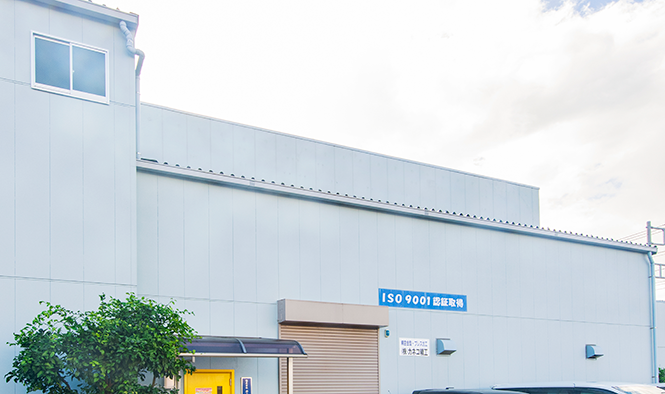 BUSINESS
We process "one-stop" from designing to producing progressive dies that are essential and indispensable in various fields for mass production by certain technology.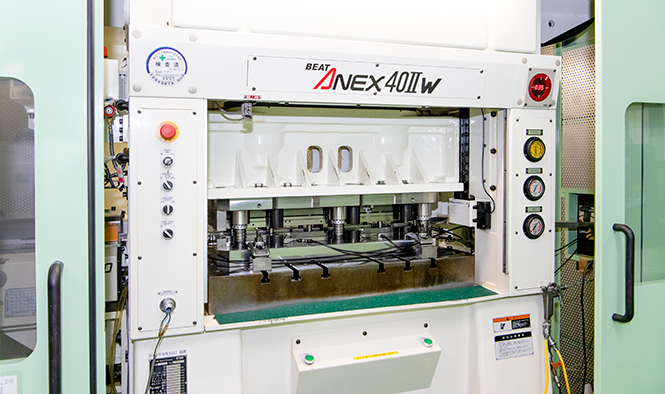 PRODUCT INTRODUCTION
Precision stamping progressive die

Connector for vehicle

Ultra-thin profile punch

Mirror surface profile punch

FACILITY
Forming – flatten surface grinder

An important machining that decides every part whether it is good or bad. Dimension is needless to say, grinding machining particularly flatness and perpendicularity are also carried out. We also deal with various kinds of materials from steel to cemented carbide.

Profile grinder

We utilize NC controlling and deal with ultrafine forming machining. As well as profile projector, we also carry out camera equipped auto measuring, grindstone auto replacing and work auto replacing by robot system.

Wire Electrical Discharge Machining machines

Let the electricity go through a wire, the heat generated from the electrical discharge is used for ultrafine machining various kinds of materials. We use φ0.05~φ0.25 diameter wire.

Form-carving electrical discharge machining machines

Let the electricity go through electrodes imitated different shapes, by melting the part with the heat generated, the shape is copied to the part. We also can use rotating pipe shaped electrode to machine micro-holes.
Jig grinder

Machining circle holes using planetary rotation, or by letting high-speed rotating grindstone move up-down return motion or chop machining, we can machine high precision square holes.

30 ton press machines

Stroke 16mm~25mm Maximum movement speed up to spm600~spm1600, can handle various kinds of die performance trial.

40 ton pressing machines

Used for die performance trial with 950mm maximum size die set. Besides, 60ton press machine with 50mm stroke also has low spm and range of kinds of performance trial can be extended.
FLOW
We would like to introduce the sequent flow from reviewing the inquired matter to delivery after receiving progressive die inquiry in our company. At first, to review the inquired matter, the drawing for reviewing should be provided to us to judge whether it is possible to create or not. After that, we will calculate the quotation, then process creating after signing contract. Not only progressive dies can be created in our company, but also the parts for dies are accepted for order, so please don't hesitate to contact us.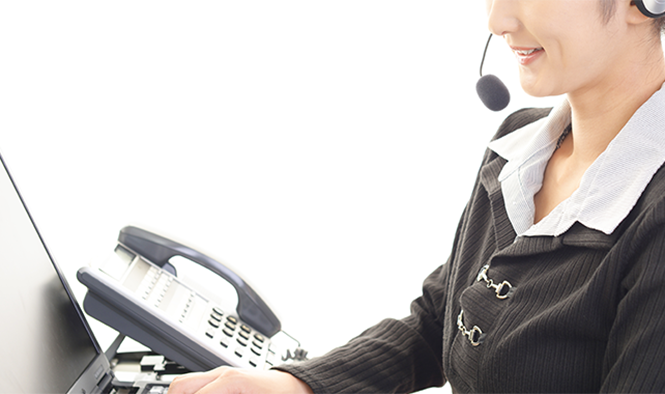 ACCESS
225-12 Shobusawa, Fujisawa City, Kanagawa, 252-0823